I can't imagine a more festive way to gather family and friends together to celebrate Christmas than to throw a Tea Party!
Since childhood, I have always been fascinated by the English afternoon tea tradition that I have read about in Agatha Christie's mystery novels.

Whenever I visit London, I would always try to make time to enjoy a traditional afternoon tea experience. My favorite tea-rooms in London are at Fortnum & Mason, Harrods, the Ritz, the Savoy and the Conrad Hotel. I can't wait to try the new Prêt-à-Portea at the Berkeley which serves fashion-themed specialties inspired by fashion designers such as Dolce & Gabbana patisserie, hand-bags and shoes-shaped delicacies… with a chic menu changing according to seasonal trends…
There's a distinction between High tea and Afternoon tea. Many people assume that High Tea is a fancy tea, but it actually refers to a tea served at a dining table or at a high counter, with heartier dishes such as meat, fish, eggs, breads and desserts, a bit like a light supper served with tea.
Afternoon tea, also known as "low tea," is often served at a coffee table, although nowadays it can also be served at the dining table, during mid afternoon, and offers delectable tea sandwiches, cakes and scones.
Both High tea and Afternoon tea are lovely ways to entertain your guests during teatime.
How to throw an afternoon tea party at home? Here are some shortcuts and hacks to prepare an amazing spread sure to impress your guests. The best part? Most of the dishes could be prepared ahead of time, so you won't have to stress out at the last minute.
An English afternoon tea menu should include the following elements, from savory to sweet:
Assorted Finger sandwiches (popular fillings include cucumber, watercress, egg salad, salmon, roast beef etc.)
A hot savory dish like sausage roll, chicken pie, bruschetta, mini croissants or cheese pastry
Scones with clotted cream and jam
Assorted sweets (Victoria sponge cake, pastry, choux, trifles or cookies)
A selection of tea (Earl Grey, English breakfast, Darjeeling)
The Finger Sandwiches could be prepared the day before and covered well and refrigerated. I prefer to serve them as canapés, or open face sandwiches for less carb.
Since there is a variety of dishes, as short-cut, I would recommend to use store-bought ingredients and assemble the final dishes yourself with a personal touch.
Cucumber Canapés
These canapés are simple, easy to assemble and absolutely fresh and delicious!
I like to use Persian Cucumbers as they stay crunchy longer.
3 small or 2 medium size firm cucumber.
Cream cheese (or vegan cream cheese)
Whole wheat bread (crust removed).
Wash the cucumbers and slice them very thin with a mandolin or special vegetable knife.
Lay 4 slices of bread on your work surface and spread the cream cheese over the bread.
Layer the cucumber slices diagonally, slightly overlapping, over the slices of bread, then
cut each bread slice into 3 portions, total 12 canapés.
Repeat to make 24 canapés.
These sandwiches are best prepared on the same day for optimum freshness but can also be prepared the day before, cover them well with shrink wrap and refrigerate until ready to serve.

Eggs Salad canapes
This is a popular sandwich and so easy to put together. For 24 canapés:
8 hard-boiled eggs, chopped
1 cup mayo
1 tablespoon mustard
Salt & pepper
12 cherry tomatoes, halved
micro greens or chopped chives as garnish
6 slices of bread (preferably whole wheat)
Make an egg salad by gently mixing the eggs, mayo and mustard. Season with salt and pepper. Spread the egg salad on the bread slices, cut each slice into quarters. If prepared the day before, cover the canapés well and refrigerate. Before serving, garnish each canapé with half a cherry tomato and a sprinkle of chives or micro greens.
Smoked Salmon Canapés
For a touch of sophistication, why not serve smoked salmon canapés? Here I use a pumpernickel bread, to add a bite, contrasting with the salmon's soft texture. For the spread, you can use cream cheese, either plain or mixed with herbs or dill. Each slice of bread can be cut into 3 or 4 canapés. Add a piece of salmon on each canapé. This can be made the day before, wrap well with shrink-wrap and refrigerate. Before serving, add a dollop of lemon dill sauce (there are many brands available) and fresh herb or dill garnish.
Roast Beef Sandwiches
For 24 sandwiches:
16 slices of whole wheat bread
A jar of Horseradish cream sauce
8 to 16 slices of roast beef (1 to 2 slices per sandwich)
Micro green to garnish.
Make 8 sandwiches with the 16 slices of bread, horseradish cream sauce and roast beef. Cut each sandwich into 3. If this is made the day before, wrap well and refrigerate. Before serving, spread a little horseradish cream over 1/3 of each canapés and sprinkle the micro green as garnish.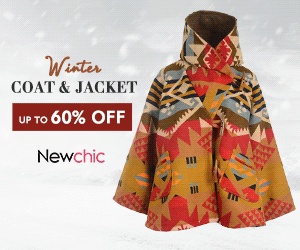 Mini Sliders
So easy to put together, these semi-home made sliders using store-bought cooked seasoned meat balls (turkey or beef) are a crowd pleaser!
For the bread, use small dinner rolls or Hawaiian King rolls. Cut each roll in half, and spread the bottom half of the roll with butter and mustard. Add the heated meat ball. Optional: add a dollop of barbecue or your favorite sauce. Top with the other half of the roll. If assembled in advance, put the rolls in an oven-safe tray, wrap tightly in foil and refrigerate. Before serving, preheat the oven to 350F / 180 C, add the covered tray and heat for 10 to 15 minutes. Display the sliders on a serving plate, add a festive pick to hold the slider together and serve.
Mini Croissants filled with Chicken Salad
Mini croissants are widely available in most supermarkets. If you can't find them, regular croissants could be used, and just cut them in half.
For the filling, you could use egg salad (above recipe) or chicken salad, or ham and cheese, practically any filling that you like. This can be assembled the day before, covered in shrink wrap and refrigerated.
Flat bread with various toppings
These are really versatile canapés, using flat bread or ciabatta. Spread the bread with garlic butter or pesto and toast in a pre-heated oven till golden. Garnish with mixed greens, arugula and any other toppings of your choice, such as prosciutto, or sliced poached pear with walnuts, or cheese and cranberries. Drizzle some olive oil and balsamic vinegar on top before serving.
Pigs in blanket
As shortcut, you can use frozen sausage rolls or mini pigs in blanket and bake according to the package directions. Serve warm with a dip like honey mustard.
Hot Ham & Cheese Pinwheels Christmas Tree
Nothing represents Christmas more than a Christmas tree… These savory, puffy and gooey pinwheels are so delicious, glazed with a honey maple poppy seed sauce… Here's the recipe. After baking, display the pinwheels in the shape of a Christmas tree, and decorate with sprigs of rosemary and fresh cranberries or cherry tomatoes.
Assorted Scones
For an intimate afternoon tea, I like to bake scones from scratch. But for a party, you could use a scones mix (like Sticky Fingers) that's available in many flavors such as Blueberry, Raspberry and white chocolate, Pumpkin Cranberry, Lemon. Just bake according to the package instructions. These could be made up to 2 days before. Once the scones are cooled down, store them in an airtight container at room temperature. Serve them with clotted cream and strawberry jam.
Mini Trifles
Again, these are so easy to put together and you can use any filling combination and layer them: cake, fresh whipped cream, fruits and or nuts, chocolate and liquor (optional). You can use store-bought chocolate cake or pound cake. I like to add a few generous drops of rum to the cake layer (rum makes everything taste better right?).
Individual size trifles are more festive and easy to serve. You can use shot glasses, small cups or small mason jars as containers.
Here are some ideas of trifle combos (compose 2 layers of each element):
Chocolate cake (doused with kirsch), fresh cream, black cherries, chocolate pieces as garnish
Vanilla cake (doused with rum), fresh cream, strawberries, fresh strawberries or mint leaves as garnish
Pound cake (doused with kahlua), coffee flavored fresh cream, canned pear cubes, caramelized nut crumble as garnish.
The trifles can be prepared the day before and refrigerated. If you chose to imbibe the cake with some rum or liquor, they would taste even better the day after!
Raspberry Lemon Bars
I love to bake from scratch, but for a large tea party, it's more practical to use store-bought lemon bars (Trader Joe has delicious lemon bars in the frozen section). Just decorate with raspberries or cranberries for a festive touch before serving.

Choux with fresh berries
Who doesn't love Choux pastries? Another short cut here… You can buy frozen choux, then fill them with fresh mixed berries for a delicious and refreshing sweet bite!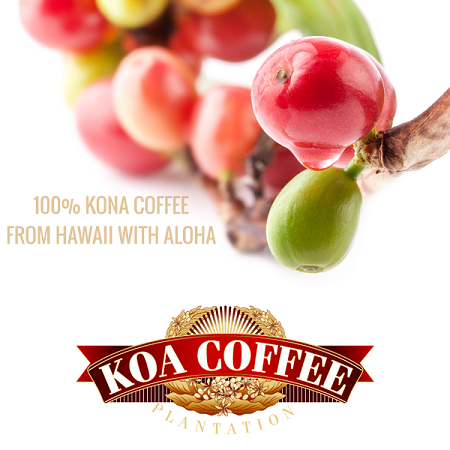 Gingerbread House
I got this cute Gingerbread house cast iron bundt mould from Nordic Ware and have used this Bundt Cake recipe from Delish. Sprinkle some icing sugar on top for snow effect and decorate with Christmas cookies, and voilà, a really Christmasy dessert!
A Christmas Tea Party buffet
Try out these hacks to throw the most festive Christmas Tea Party to delight your family and friends!
We hope you love the products we recommend. Just so you know we may collect a compensation from the affiliate links on this page if you decide to shop from them, at no extra cost to you. Thank you for your support.