According to ireviews.com, in 2021, around 39 million Americans stated that they planned to work remotely. Working from home is better for the environment, and it can help companies cut overhead costs, too. Since the COVID-19 pandemic, remote work has become more common. In March 2021, around six out of 10 workers were working remotely at least part-time.
Around 44% of companies don't allow remote work, but that means that there are another 56% of companies that do. Remote work creates a better work-life balance, which is why so many people are in favor of working remotely today.

While there are challenges to working remotely, such as loneliness and separating home life from work life, around 74% of workers said that being able to work remotely would make them more likely to stay with a company.
If you want to go remote, you need to find a remote job. This is a compilation of 20 of the best remote work websites, so that you can get started on your job search. For additional remote work websites, click this link.
60 Best Remote Work Websites
Best for: All industries
FlexJobs offers flexible jobs that include part-time, freelance and remote jobs. There are no ads, but you will need to pay a fee to join as a member of the site.
Best for: New or experienced freelancers, all industries
Freelancer is a platform that hosts a variety of remote jobs that may be offered as contests or hourly gigs. There are eight free applications prior to paying a membership fee.
Best for: Designers, copywriters, marketers, consultants
SolidGigs says that it sorts through contract and remote jobs to find the top 1% of freelance jobs on the market for those who come to the site.
Best for: All industries
Dynamite Jobs is a job board site that hosts remote jobs. Each job must be 100% remote, open and paid to be listed, which makes this a great place to look for work.
5. EuropeRemotely
Best for: Freelancers in the EU
EuropeRemotely allows you to look for jobs based in Europe. These remote jobs are specifically curated for people in Europe.
Best for: All industries
Remotive hosts a job board that allows job seekers to search through categories. It also has community newsletters, interviews and more with no membership requirement.
Best for: Translators and language experts, transcriptionists and voice-over professionals
TranslatorsCafé looks like an old-school forum, but it has current remote jobs for people in linguistic and translation-focused roles.
Best for: Education professionals, health and medicine providers, community developers
Idealist posts remote jobs across different categories. Hundreds of opportunities are available sorted by location, skill or other keyword.
Best for: All industries
GrowthHub allows users to search for jobs on a job board that can be filtered down to highlight remote roles in the location that is desired.
Best for: All industries
Monster is one of the largest job boards, and most prominent, so it has an almost unlimited number of remote job postings. Search through thousands of potential jobs here.
Best for: All Industries
Glassdoor is often used to learn about companies, but it can be a good place to find work, too. Type "remote" into the search engine to find positions around the world.
Best for: Marketers, publishers, television professionals
Media Bistro lets you find careers in Media. Search by typing "remote" to find work available remotely all around the country from businesses like NBC and HBO.
Best for: Marketing professionals
While anyone can search for work on Indeed, it's particularly helpful for marketing professionals. Many industries do post to this job search engine.
Best for: Operations, finance, marketing professionals
NODESK boasts a curated collection of remote work resources for "digital nomads" and those looking to switch to remote work.
Best for: Graphic designers, illustrators, web designers
Dribbble showcases creative work and lets creative professionals connect to remote work options. The dropdown menu has a "remote" option to select for an easy search.
Best for: European workers
Landing.Jobs hosts jobs for many of the leading European companies. Every job seeker goes through a personalized experience where they're connected with technology companies throughout Europe.
Best for: Developers
GitHub hosts all kinds of jobs, but most are available to developers. Users need to type "remote" into the location to have remote jobs pull up with each search.
Best for: Web developers
Stack Overflow is best for web developers looking for remote jobs. Search by company, location, compensation and more with dropdown search menus.
19. Hundred5 (Toggl Hire)
Best for: Social media experts
Hundred5 hosts its job board on Facebook, and new jobs are posted to the group's timeline. A short quiz is required to apply to a job.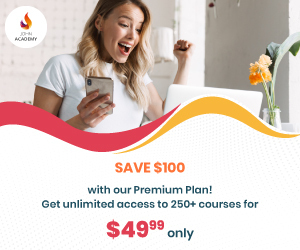 Best for: Women job seekers
Power to Fly was created to connect women with companies looking for remote workers. Workers are matched for two to four weeks to make sure the employer and worker are happy working together.

Need office forms, checks and corporate gifts? Check out the special offer $50 Off Any Order Over $200 for Business Checks & Supplies at Deluxe!

$50 Off Any Order Over $200 for Business Checks & Supplies at Deluxe!
Our goal is to feature products and services that we think would be interesting and useful to you. We may get a small share of the revenue from the sale from our commerce partners if you decide to shop from them, at no extra cost to you. Thank you for your support.