We all love the fatty salmon served in sushi bars, the grilled salmon fillets with teriyaki sauce or the leaner salmon morsels served in poké places, the broiled or pan-fried salmon steaks popular in most brunch spots or restaurants.
But my favorite cut of salmon or hamachi (yellowtail) is the collar which is commonly served in izakayas or casual eateries in Japan, but is not really appreciated in most other cuisines and may be used as scrap or to make fish broth. My first bite of Hamachi Kama (yellowtail collar) and of Sake Kama (salmon collar) during one of my trips to Japan long ago has converted me: it's buttery, flavorful and juicy… It's my go-to dish to order when I have lunch with my BFF in our favorite neighborhood Japanese restaurant.
What is Salmon Collar?
The collar is located just above the gills and between the head of the fish and its belly. It's considered as the most flavorful part of the fish as it is also its fattiest, making it naturally juicy. It's sickle-shaped, and combines the best of both worlds – the gelatinous cartilage of the fish head and the rich and fatty texture of the fish belly (the most priced cut). The collar does have a few bones in it (but no pesky small bones that makes eating fish no fun), and the pleasure to enjoy this cut is to dig out nuggets of the most tender, rich and succulent flesh you can find on the fish.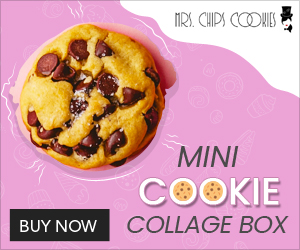 Is Salmon Collar Healthy?
Salmon collars are a healthy source of omega 3 fatty acid, vitamin B12, vitamins D, potassium, iron and of course protein.
The collar part of the fish is also good for you as you can cook it with no added oil or fat. You can also say that it's green to eat salmon collar as it's cooked with the bone, there's no wastage, and you're enjoying the most flavorful part of the fish that unaware consumers may consider scrap. Everyone knows that cooking the meat with the bone would enhance the flavor, and it's no different here.
Where can I find Salmon Collar?
Outside Japan, Sake kama and Hamachi kama are not usually featured in restaurants menus, because of their scarcity as there is only one collar on a fish, and most restaurants chefs are smart and save the best parts for themselves and for regular customers. So if you do find salmon or yellowtail collars on a restaurant menu, I would highly recommend you to order this dish. You won't regret it!
If you are lucky enough to have a Japanese or Asian grocery store in your neighborhood, you can find salmon and yellowtail collars in the refrigerated or frozen sections. If not, you can ask your fishmonger to cut the collar piece for you.
How to cook Salmon Collar?
The Japanese way to cook salmon collar is the best, and this dish is served in teppanyaki places, rustic izakayas, or Michelin-starred omakaze restaurants. The fish collar could be grilled, broiled, stewed, miso-glazed and smoked.
Because this part of the fish is fatty and rich, to me, the best way to enjoy this dish is the simplest. It only needs a sprinkling of salt and pepper and broiled. You can use Kosher salt and freshly ground black pepper, but I would recommend to get the Japanese Daisho Aji-Shio-Kosho Salt & Pepper which you can get via Amazon, or from a Japanese or Asian grocery store. It definitely enhances the flavor of the fish.
wp:heading –>
The lazy way to make succulent Salmon Collar
The procedure is so simple that you don't need a recipe! You only need 1 salmon collar per serving, salt and pepper (and a squeeze of lemon, optional). It's not necessary to add any cooking oil as the salmon collar is fatty. If the salmon or yellowtail collar is frozen, make sure to defrost in the refrigerator overnight. About 10 to 15 minutes before cooking, remove the salmon collars from the refrigerator.
Pat dry the salmon collars.
Sprinkle all over with salt and pepper (if possible use the Daisho Aji-Shio-Kosho Salt & Pepper from Japan) and allow the salmon collars to come to room temperature (about 10-15 minutes).
Preheat the Airfryer to 450F / 230C or Oven to 500F / 250C for 4-5 minutes
Place the salmon collars skin side down in the Air Fryer basket or on a grid over an oven tray (if you wish, you can brush some oil or lay parchment paper over the Air Fryer basket or grid to avoid sticking).
Broil for 10 minutes till done (the flesh is opaque). Remove and serve as is, or with a simple squeeze of fresh lemon or a dash of Ponzu sauce. I like this MARUKAN Yuzu Ponzu Premium Soy With Yuzu Citrus, available in Japanese or Asian grocery stores or via Amazon.
Variations: If you wish, you can marinate the salmon collar with a little sesame oil, crushed ginger and garlic, mirin and soy sauce. Because the collar is rich and fatty, I prefer to just season with salt and pepper, to bring out its natural flavor.
Serve the Salmon Collar with steamed rice or fried vermicelli, and a fresh salad, seaweed salad or pickled vegetables and enjoy!
Check out my other easy recipe to make Broiled Salmon in papillote (or wrapped in foil packets) by clicking here.
Disclosure: We are a participant in the Amazon Services LLC Associates Program, an affiliate advertising program designed to provide a means for sites to earn advertising fees by advertising and linking to Amazon.com. As an Amazon associate, we earn from qualifying purchases at no extra cost to you. We only recommend products we use and trust.