I had the most amazing Safaris in Sun City and Kruger Park in South Africa which are definitely ranking among my top 3 travel adventures. This time, let me share with you a memorable experience at the Legend Safari and Golf Resort in the scenic Entabeni Safari Conservancy of the malaria-free Waterberg region in South Africa's Limpopo Province.
Is it safe to go on a safari during the Pandemic?
In principle, Safaris are socially distant as you are in the wilderness and travel in open vehicles, and typically you stay in your own tent or bungalow, and meals are taken outdoors around a campfire…
South Africa, Botswana, Zimbabwe, Zambia, Namibia, and Mozambique have announced reopening and U.S. travelers are welcome. Most of the Safari destinations are waiting to welcome you and are following safety protocols. Most of these destinations require visitors to have a negative COVID-19 test with 48 to 120 hours of arrival. Do check any update before booking as the situation may change from day to day.
How to get to the Waterberg region?
The Waterberg in South Africa's Limpopo province is a popular area known for its wildlife and is malaria-free.
Polokwane International Airport is 89.6 km from the Entabeni Safari. Most hotels would offer shuttle service with prior booking. Entabeni is less than 3-hour drive north from Johannesburg and around 3-1/2 hour drive from Cape Town.
On this trip, Vertime has arranged to fly our group from Cape Town to the reserve airstrip.
The Legend Safari and Golf Resort
After an hour and half drive, we arrive at the Legend Safari and Golf Resort, which is well-known for its exciting wildlife and as a golf destination. which is well-known for its exciting wildlife and as a golf destination. The resort facilities include meeting rooms, a la carte restaurants, an outdoor swimming pool, spa and a children's playground.
Our spacious suites are spread around the beautiful grounds surrounded by natural landscapes.
The resort has no fences, which means that the wildlife can roam freely in their natural environment.
Stepping out from the room, my first sight is a zebra grazing nearby…
The resort features an 18-hole signature golf course, which includes The Extreme 19th – arguably the most challenging and exciting par 3 in the world which requires a helicopter trip to complete. Be prepared to see herds of giraffes, zebras or antelopes roaming free along the fairways.
Entabeni Safari Conservancy
Vertime has kindly made all the arrangements and have booked a Safari drive for our group, in the company of experienced guides.
This mountainous reserve is home to the Big 5, and if you're lucky, you may catch sight of a leopard. There are approximately 50 mammal species and over 400 bird species to be seen. The area is also geologically and archaeologically interesting.
Entabeni Safari Conservancy, rightfully dubbed "The Place of the Mountain", is situated in the World Heritage Waterberg Biosphere.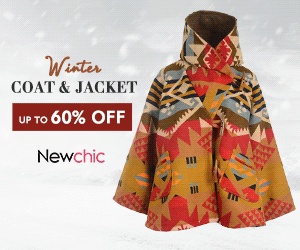 During the safari drive, our guide shares her knowledge of the wildlife and the environment and takes us to the best places for safe animal viewing.
It's been a most amazing day ending with cocktails in the wilderness and an African feast served under the starry night.
We are taught how to play the drum to the African beat…

This has been a wonderful experience for the whole group! It's also a perfect destination for the whole family as the resort also offers other activities as well as a beautiful swimming pool. You can book directly with the Legend Safari and Golf Resort.
For similar experiences, Viator organizes Safari day trip from Cape Town like this The Best of Big Five Safari Tour, the 2-day Overnight Safari Game Reserve Tour. If you have more time, the 8-day Best of S. Africa is packed with activities such as Spot the 'Big 5' in a world-renowned private game reserve and includes the Panorama Route and Cape Peninsula as well as a taste local cuisine.
Virtual Live Safari Experience from your home
Do you find this amazing safari in S. Africa inspiring? No worries if you can't make plans to travel during the pandemic, you can still experience the safari magic with live streaming from the world of WildEarth. You can watch online the safari adventures by the team from WildEarth so every day there's a new live show to see. You can watch through the hosts' lenses the best wildlife actions as it happens and can ask questions via social media. This is a marvelous interactive travel experience from the comfort of your home! A warning though: this can be highly addictive if you love wildlife!
We hope you love the products we recommend. Just so you know we may collect a compensation from the affiliate links on this page if you decide to shop from them, at no extra cost to you. Thank you for your support.