Here are some ideas for a festive Easter Menu combining home-made dishes with a few shortcuts… Since I love to entertain family and friends at home, I like to offer a variety of dishes, some are made from scratch, and some are store-bought and given a personal twist…
To set the mood, be inspired by these Easter decoration ideas… Keep things simple and understated…
Easter Vignette
Sometimes you only need a small Easter decoration like hanging an Easter egg on a flower branch, or display a small Easter sign on a side table. Less is more…
Easter table setting
Even for a small gathering, I like to arrange an Easter buffet for a more casual atmosphere. My table setting is quite simple, usually a themed table runner and a couple of table decorations (for shopping references, scroll down). The focus will be on the food…

Easter finishing touches
Adding a themed pattern cushion adds a festive touch to any couch. A bunny decoration in natural material (wood, porcelain, metal) also enhances any coffee table. For shopping references, scroll down.
Overstock Mystery Box sale! Get 15 Bottles of Wine with one bottle valued at $60 for only $5.66 per bottle.
Easter Lunch Menu
Here's my Easter lunch menu, a couple of appetizers, 2 roasts, a side dish and a salad and desserts.
The Easter desserts spread…

Easter Appetizers
Spring Asparagus Tart with cheese and Parma ham. This is easy to prepare and really delicious. Click here for the recipe.
Easter Carrot-shaped puff pastry filled with chicken salad (or any other filling of your choice). Click here for the recipe. The Carrot-shaped puff pastry could be made the day before and stored in an air-tight container. The filling can also be made in advance and refrigerated.
Main Course
Roast lamb with Rosemary Mustard marinade. This is my recipe for roasting lamb the lazy way. For the marinade, I put 1/4 cup olive oil in a microwave-safe bowl, and add 3 cloves garlic (minced), several rosemary sprigs, a teaspoon of mustard and microwave for 30 seconds. Rub the marinade all over the lamb and let is rest at room temperature for around 20 minutes before putting it in the preheated oven, following the recipe in the above link.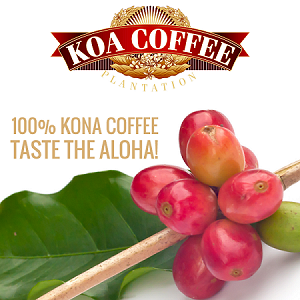 Honey roasted ham
Candied roasted sweet potatoes
Easter Desserts
The desserts are semi-home made or store-bought with an Easter decoration touch…
I baked some blueberry muffins and added a cross in sugar fondant as a substitute for "Hot Cross Buns" and decorated with Easter eggs…
These are store-bought cake squares decorated with Easter cookies, candies and cake toppers… (scroll down for shopping references)
This is my Easter no-bake fresh fruit tart. Click here for the recipe. The crust is made with graham cracker crumbs mixed with granola, and the filling is a rich and fresh French cream pastry. Both the crust and crème patissière can be made the day before and refrigerated till needed.
These Easter recipes are delicious and easy to manage as some of them could be made in advance and assembled before the meal. If you plan to try any of the recipes, please tag me or leave a comment.
After Easter lunch, time for a fun Easter Egg Hunt!
We hope you love the products we recommend. Just so you know we may collect a compensation from the affiliate links on this page if you decide to shop from them, at no extra cost to you. Thank you for your support.

Related Products
Whaline 4 Pieces Easter Pillow Case Rabbit Bunnies with Eggs Canvas Pillow Cover, Spring Season's Cotton Linen Sofa Bed Throw Cushion Cover Decoration (18″ x 18″)
For more info or to buy click here
Whaline 4 Pieces Easter Pillow Cases, Black Rabbit Bunny Easter Eggs Pillow Cover, Spring Season's Cotton Linen Sofa Bed Throw Cushion Cover Decoration (18″ x 18″)
Jovitec Easter Day Table Runner Bunny Bee Happy Easter Table Runner Spring Table Runner for Easter Day Spring Gatherings, 1 Pack (180 x 30 cm, Easter Day)
For more info or to buy click here
DAYREE 13 x 41 Inch Long Buffalo Plaid Bow Rabbit Table Runner Egg Decoration Easter Table Scarf for Indoor Outdoor Easter Party Wedding Birthday Dressing Table
For more info or to buy click here
Easter Hanging Bunny, Wooden Bunny Hollowed Out Hanging Ornament Children's Easter DIY Crafts, Easter Wooden Cutouts Easter Bunny Egg Shape Cutouts with Holes 30 Pieces for Easter Party Decorations
For more info or to buy click here
2 Pieces Happy Easter Wooden Sign Easter Hanging Wood Decor Easter Welcome Door Sign Gnome Bunny Eggs Wood Easter Decorations for Home Garden Spring Party, 12 x 7.8 Inch
For more info or to buy click here
Easter Cupcake topper Bunny Cupcake Toppers Easter Egg Cupcake Topper Rabbit Easter Party Cake Topper Decorations (30pcs)
For more info or to buy click here
48 pcs Easter Cupcake toppers Cupcake Wrappers include 24 pcs Cupcake Toppers & 24 pcs Cupcake Wrappers Cute Bunny Rabbits Carrot Easter Egg Cupcake Toppers Rabbit Easter Party Cake Topper Decorations, 48pcs
For more info or to buy click here
Rae Dunn by Magenta HIP HOP Bunny Egg Shape Appetizer Plate
For more info or to buy click here