Here are some hacks and time-saving tips to prepare a casual Easter brunch menu to wow your family and guests. Nobody would believe that some dishes are semi home-made…
If you have a busy schedule and cannot spend all day in the kitchen, this menu is for you! For a more elaborate menu, check my "Festive Easter Lunch Menu" post.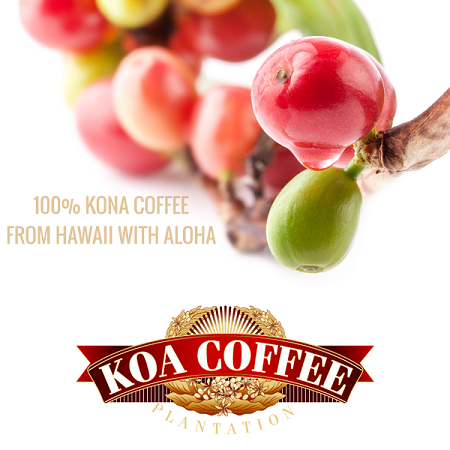 Every popular menu has a highlight. Here, the hero is the appetizer, it's sure to impress! The main course and desserts could be store-bought and enhanced with a home-made touch!
The Appetizer
Deviled eggs are an Easter staple, but here is an elevated version of Easter eggs with a wow factor!
There are many ways to up your deviled eggs game!
In the above picture, I made a trio of deviled eggs: Asparagus with spring salad, mushrooms, grilled onions & Prosciutto crisps and chicken salad with caramelized walnuts.

Scroll down and check the "Related Products" section – A great time-saving tip: use Kewpie Mayo, Kewpie wasabi mayo and/or Sriracha Mayo. Not only these mayonnaise are great tasting, you can pipe straight out from the squeeze bottles… See how they look pretty on the deviled eggs?
Toppings ideas to elevate your deviled eggs game:
Tip: If you follow this menu, save some asparagus (from the side dish), rotisserie chicken, mushrooms and onions (from the main course) as toppings for the deviled eggs.
Cut hard-boiled eggs in half lengthwise, carefully scoop out the yolks. Put 1 yolk aside (for the Mimosa deviled eggs). Put the remaining yolks in a bowl, and mix with mayonnaise (my favorite brand is Kewpie, scroll down to the related products section) until smooth. Scoop the egg mayo back into the egg whites and now they are ready for the toppings! You can opt to make 1 or 2 toppings, or more… for variety (since they are so easy to make)!
Asparagus, green apple with Spring Salad: Top with roasted asparagus (reserved from the following side dish) and julienned green apple and spring salad sprigs, add a dollop of Sriracha mayo –
Sautéed mushrooms and onions with Prosciutto crisps. Mix 1 to 2 tablespoons of sautéed mushrooms and onions (from the following gravy recipe for the main course) with a tablespoon of mayo, and top with a Prosciutto Crisp for crunch. Here's a hack to make the Prosciutto crisps: lay the prosciutto slices on a kitchen paper towel, on a microwave-safe plate. Cover with another kitchen paper towel on top. Microwave a full power for 30 seconds. Take out immediately from microwave, and remove the paper towels. The Prosciutto slices will continue to crisp as they cool down. You can break the crunchy strip into bite size and decorate the deviled eggs.
Chicken salad with caramelized walnut: Mix 1/2 cup of cooked, diced chicken (say from the Rotisserie chicken main course) with diced green apple (or celery) and 2 tablespoon of mayo. Top the eggs, and garnish with candied walnuts.
Seared Scallops: Top with a seared scallop, a dollop of Wasabi Mayo (scroll down to the related products section) and a candied walnut. If possible get fresh scallops (the frozen kind is soaked in liquid), wash and completely dry them. Season both sides with salt and pepper. Sear them in a very hot frying pan in a little oil until a golden crust forms on one side. Flip over and sear the other side.
Asparagus, Prosciutto and cranberries: Top with Roasted asparagus, a bit of Prosciutto, a dollop of Sriracha Mayo, topped with cranberries.
Chicken and "egg Mimosa": Top with a small slice of chicken (from Rotisserie Chicken main course), add a dollop of mayo, and rub the reserved cooked egg yolk over a sieve on top, to create the "Mimosa")
Cherry tomato, bacon and chives: Top with a cherry tomato, dollop of mayo and sprinkle bacon bits and minced chives on top
Be creative, use delicious ingredients from your fridge or pantry. To achieve delicious Deviled Eggs toppings, the 3 key textures are: a good mayo (or a flavored mayo like Sriracha or Wasabi) for creamy smoothness, a firm texture (asparagus, cherry tomato, mushrooms, chicken or scallop), and a crunchy bite (Prosciutto crisps, Candied Walnuts or Cranberries).

Main Course
For main course, get a Rotisserie chicken. Just cut into 6 to 8 servings, and serve warm with a mushroom gravy.
For side dish, you only need to roast asparagus and butternut squash in the oven, and serve with a lemon zest flavored vinaigrette.
This blog is all about how to put together a festive Easter brunch with no sweat…
To prepare the Roast Chicken with mushroom gravy main course:
Ingredients
1 Rotisserie Chicken, cut into 6 to 8 servings
1 package of sliced mushrooms (button or cremini mushrooms) or more…
1 onion, diced
2 to 3 cloves garlic, minced
1 package Organic Chicken Gravy mix like this one
Fresh herbs like thyme (optional)
2 tablespoons Olive oil or butter
Instructions
Mix the Gravy mix with water according to package instructions
In saucepan, heat the olive oil or butter, fry the diced onion, when fragrant add the minced garlic, then add the mushrooms. Stir fry till the mushrooms are golden. Add the prepared gravy mix.
Serve with the Rotisserie Chicken
TIP: You could reserve 1/2 cup of Rotisserie chicken (diced) and 1 or 2 tablespoons of fried mushrooms and onions for the deviled eggs (see deviled eggs toppings ideas above)
To prepare the Roasted Asparagus and Butternut Squash side dish
Ingredients
1 bundle of thin asparagus
1 package of cubed butternut squash
Olive oil
Salt & Pepper
Organic Balsamic Vinaigrette like this one
Zest of one lemon
Instructions
Preheat oven to 450F / 230C
On baking tray, lay the cubed butternut squash. Drizzle olive oil and use your hands to rub the olive oil all over season with salt and pepper and roast for 15 minutes.
In the meantime, put the asparagus in a bowl and add olive oil and salt & pepper, mix well.
After 15 minutes, push the butternut squash on one side of the baking tray, and add the asparagus in one layer.
Roast for another 15 minutes (total 30 minutes for the butternut squash)
Use 1/2 of Organic Balsamic Vinaigrette (see related products below), add the zest of one lemon. Drizzle over the asparagus and squash.
TIP: You can reserve a few asparagus tips for the deviled eggs (see deviled eggs topping ideas above)
Desserts
Since this post is about shortcuts to prepare your Easter meal with minimal effort, I suggest to get a plain cheesecake, cut it into bite sizes and decorate with chocolate Easter Eggs and berries. You can also use pastel color jelly beans and M&M as decoration… Don't you want to pop one in your mouth right away?
Why not use other types of store-bought pastries or cakes and add your personal touch with Easter themed decorations?
Your desserts would look really cute and unique!
These shortcuts and tips are useful not just for Easter, but whenever you host a meal but can't spend the whole day cooking to wow your guests… However, you should aim to get the best quality store-bought products to achieve great results.

We hope you love the products we recommend. Just so you know we may collect a compensation from the affiliate links on this page if you decide to shop from them, at no extra cost to you. Thank you for your support.
Get the Supreme Spring Sampler Wine Case for 50% Off Retail Price!
Related Products
Kewpie Mayonnaise 15.87oz/450g (1 Pack)
(I love Kewpie Mayo, and I'm not alone! This brand has a cult following. The mayo is smooth and tasty. You can also pipe right out of the squeeze bottle!)
For more info or to buy click here
Kewpie Wasabi Mayonnaise 130 g
(I love this Kewpie with wasabi flavor, it's not too spicy but adds a kick to any seafood dish… Of course you can make your own Wasabi mayo, but I love to be able to pipe the wasabi mayo out from the squeeze bottle)
For more info or to buy click here
Lee Kum Kee Lkk Sriracha Mayo, 15 Ounce (Pack of 2)
(I love this Sriracha Mayo, although I can make my own, this is very practical and you can use on all sorts of dishes, burgers, grilled meat, deviled eggs, banh mi etc)
For more info or to buy click here
Diamond of California Original Glazed Walnuts, 32 Ounce
(I always keep some glazed walnuts in my pantry, they are so versatile and can be added to salads, deviled eggs, and desserts)
For more info or to buy click here
365 by Whole Foods Market, Organic Refrigerated Salad Dressing, White Balsamic Vinaigrette, 12 Fl Oz
(I usually make my own salad dressing with balsamic or wine vinegar, olive oil, a touch of honey and mustard, but when in a crunch, this refrigerated vinaigrette at Whole Foods is great!)
For more info or to buy click here
Simply Organic Chicken Flavored Gravy Mix, Certified Organic, Gluten-Free | 0.85 oz
(Usually I make a broth with chicken bones (or even the carcass from the Rotisserie chicken) and aromatics like onion, garlic, herbs, but when time is running out, I like this brand of chicken gravy)
For more info or to buy click here