Have you tasted a delicious curry in a restaurant but feel intimidated to make it at home? No more fear with this easy recipe!
Thai curries are named red or green after the color of the chili used in making the curry paste. There are also other curries like Panang, Jungle and Massaman curries.
Here's a quick way to make curry from a store-bought paste, I like the Thai Mae Ploy green curry paste, which is available in Asian stores or online. You can enhance the flavors by adding aromatics like fresh shallots, garlic, lemongrass and kaffir leaves. The resulting deliciousness if even better than the restaurant's curry!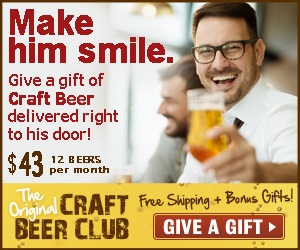 The key to a great curry is to balance the flavors, spiciness from the current paste, creaminess from the coconut milk, saltiness from the fish sauce and sweetness from the palm sugar. Before serving you can add a squeeze of lime juice for the sour touch for a perfect balance.
Typically, the vegetables used are Thai eggplants, bamboo shoots, green beans, tomatoes and pineapple, depending for green or for red curries..
Why not add whatever vegetables you have in the fridge or on your counter? Here's my green curry vegetables: Thai eggplant, green beans, sweet potatoes, fresh pineapple, bell peppers, tomatoes, basil and makrut lime leaves. You can also add zucchini or kombucha squash if available.
Depending on the vegetables that you pick, be mindful of the cooking time. After frying the curry paste with the aromatics, add first the vegetables that need longer cooking time.
Thai apple eggplants can be found in Asian markets. While their taste and texture differ from Japanese or Chinese eggplants, the latter could be substituted in equal amount for this recipe. If using Thai eggplants, cut off the stem and quarter them, then soak them in water until you're ready to add them to the curry or the flesh may oxidize.
There are many brands of coconut milk out there, my daughter in law who's Thai highly recommends this one from Aroy-D that has 100% coconut milk. And I have to agree that it's the best type of coconut milk that I have cooked with so far, and I usually buy multi-pack as it's so commonly used in many recipes for both savory dishes and desserts.
Fresh Makrut lime leaves can be found at Asian markets. To use fresh Makrut leaves, cut off the spine, and slice the leaves real thinly. You may also find them frozen under a different name like "Kaffir",
I think palm sugar has a deeper sweet taste and is essential to Thai dishes. It can be found in Asian markets or online.

TIPS: If you wish to add sweet potatoes, it's better to microwave them first. First wash the sweet potatoes and with a fork gently prick them a few times. Put them in a microwave-safe container and heat on high for around 2 minutes for 1 potato, or 3 minutes for 2. Check doneness, the potatoes should be slightly soft, but not mushy. Peel them and cut them into bite size chunks.
This Green Curry with vegetables can be made vegetarian by using a vegan fish sauce like this one.
Green Curry with vegetables
Ingredients
2

tbsp

vegetable oil or coconut oil

3

tbsp

green curry paste

1

large shallot or 2 small shallots, minced

2

cloves garlic minced

2

stalks

lemongrass, use the soft part near the root, minced

3

cups

assorted vegetables like green beans, Thai eggplant or regular eggplant, bellpeppers, sweet potatoes – cut to bite size

1

cup

coconut milk

1/2

cup

water

1

tbsp

fish sauce

1

tbsp

palm sugar or sugar

5

makrut lime leaves

1/2

cup

basil leaves

2

Thai chilis, julienned.

1

lime, cut into wedges to serve

Steamed Jasmine Rice
Instructions
In a large pot, heat the oil over high heat, add the minced shallots, garlic, lemongrass and curry paste. Stir fry for about 40 seconds. Add the vegetables. Stir fry for 1 to 4 minutes (4 minutes for Thai eggplants, 2 minutes for green beans or bell peppers.

Add the water and coconut milk, fish sauce and palm sugar. Heat to just boiling. Lower the heat and let simmer for about 8 minutes. Add the tomatoes and cooked sweet potatoes if used. Taste and adjust seasoning if necessary. Add the basil and makrut lime leaves, chili. Stir to mix well. Switch off heat.

Serve with steamed Jasmine rice
For Chicken Green curry, usually sliced raw chicken are added at the beginning, after sautéing the aromatics. But for a shortcut, I just add bite-size rotisserie chicken meat 3 minutes before the end of the cooking time, just to heat through.
I hope you'll enjoy this delicious Green Curry recipe either with vegetables or with chicken! Check out my other quick recipes using rotisserie chicken like Chicken Fried Noodles
We hope you love the products we recommend. Just so you know we may collect a compensation from the affiliate links on this page if you decide to shop from them, at no extra cost to you. Thank you for your support.