Japan is one of my favorite countries to visit, and I have been fortunate to travel there frequently for my business over the years. The poetic and chaotic beauty of Tokyo is a treasure for the senses, but it can be overwhelming… There's just so much to see and experience…
My work schedule is usually packed, so when I have a little leisure time, I plan to craft an itinerary with the aim to enjoy a unique experience and taste delicious bites.
If you read my blog, you know that I have always been a great fan of food tours whether I'm traveling alone or with others. The best way to learn about the local culture and the city history is through its food. Check out my food tours posts in Rio, Nice, Venice, Siena, New Orleans, Santa Barbara and more…
SHIBUYA TOKYO FOOD TOUR
Shibuya is most likely Tokyo's busiest and most interesting district. The Shibuya crossing is one of the most crowded intersection in the world, pre-Covid. Shibuya is home to Japanese youth fashion, culture, entertainment and latest trends.
This time, I want to discover Shibuya's hidden food gems, where locals eat and the best way is to book via Viator an Arigato Shibuya Tokyo food tour which is famous for offering the best experience in off-the-beaten-track eateries that are usually inaccessible to tourists.
Click this link to view the many Tokyo sight-seeing, bar-hopping and food tours offered by Viator.
Here's my delectable experience in the Shibuya colorful food scene, and it's been an amazing experience to discover the sights, sounds and tastes of Tokyo!

How to get to the meeting point
For this tour, I'm supposed to meet our guide outside the Hankyu Men's Department Store, by the bus stop across from JTB tourist information center.
2-5-1, Yurakucho, Chiyoda-ku, Tokyo
Directions:
Take the JR Yamanote, JR Keihin-Tohoku or Yurakucho Subway Line to Yurakucho Station. Once you arrive, please take the Ginza Exit. Turn right from the Ginza Exit and go straight and you will see Hankyu on your left hand side.
Or
Take Hibiya Line and get off (Y18) – Hibiya Station D7 exit
If you have trouble, please show any staff this Kanji (Japanese)
The Tour starts…
Yurakucho!
This tour will start off in Yurakucho, exploring Shibuya and Ginza and ending in Shimbashi.
Our first stop is Gado Shita, a lively restaurant district built up under the brick arches beneath the elevated train tracks. The mood is retro, imagine narrow streets under red lanterns (akachōchin) and neon signs, so called yokocho alleys…
We are plunged in the exotic ambience of the Showa period of Japan given the wooden Japanese restaurant façades, the old Japanese movie posters plastered on the walls.
Our guide not only introduces us to the Shibuya food but also shares interesting local customs, from Pachinko, Japanese gambling to Karaoke, theme cafes and love hotels.
Our first food stop is an izakaya (Japanese-tapas style pub) that serves typical snacks and cold beer enjoyed by salarymen after work. It's located in the district of Yurakucho which was built up under the JR Yamanote Line's train track arches. This was called 'Gado-shita' in Japanese which literally means "below the girder (steel beam)". It's a treasure trove of small authentic restaurants frequented by local Japanese office workers and friends out for a night on the town.
We enjoy a small appetizer of edamame and a Japanese Croquettes or Korokke, with a crispy panko exterior that breaks away into a luscious potato and meat mixture. It's a really popular local comfort food!
We are also served a small bowl of udon noodles with tempura crumbs. There are various types of Udon dishes but the most common is served in a hot or cold dish. The thick, wheat-flour noodle is perfectly cooked in a lightly flavored broth, made from soy sauce, vegetable or fish.
The patrons at this place are really friendly, and we end up having a round of beer with them. Food tours are great to meet new friends!
Yakitori and Kobe Beef or Wagyu Beef Skewers
Our next Shibuya restaurant stop is called Torikomachi – Yurakucho — which is specialized in yakitori, or charcoal grilled chicken skewers. However, they also serve other meat and vegetable including the world-famous marbled Kobe beef or Wagyu beef, fresh from the flaming grill.
Yakitori skewers are the perfect tasty bites to enjoy with cold beer. Go to my "how to make yakitori at home" post here!
Wagyu just means "Japanese cow," and it's highly prized for its tender and marbled cuts.
We taste the restaurant's Yakitori Moriawase set meal which had pieces of Wagyu beef, chicken, tsukune (minced meat).
We are served fresh fruit juice with the meal. But to fully enjoy the yakitori, I tried a cup of nihonshu atsukan (a warm version of sake or rice wine).
Without this tour, we would never have stumbled into such a quaint and authentic izakaya…

Kansai Takoyaki
Another popular street food is the Takoyaki, a ball-shaped snack originating from Osaka (Kansai region).
These delicious balls have various fillings that usually include minced octopus, tempura scraps, pickled ginger, and green onion. It's then brushed with takoyaki sauce, which is similar to Worcestershire, and mayonnaise, and topped with a sprinkle of bonito flakes or sesame seeds. They're really tasty and usually served piping hot, so be careful with that first bite!
After the takoyaki snack, we continue exploring the Shibuya district. I really enjoy the walks between each epicurean experience, to help the digestion, and to explore more of the street scene and night life.
Shibuya Depachika (Underground Food Market)
Each time I visit Japan, I must make a stop at a Depachika (depa: department store, chika: basement) which is the food hall in the basements of department stores. This has always been an extraordinary culinary experience.
The depachika can be enormous with hundreds of different stalls selling all kinds of delicacies, from French pastries, Italian pizzas to Japanese dishes, sushi, sashimi, noodles, grilled skewers, desserts and more. It's a real foodie experience to explore a Depachika!
On this food tour, we make a stop at the Mitsukoshi's Depachika and explore the fresh fruits section. The fruits are carefully displayed, and no touching please! Fresh fruits are highly valued in Japan and some of the melons can sell for a few hundred dollars!
Ginza
We hit the busy streets of Ginza, one of the most luxurious shopping districts in the world hosting all the upscale and prestigious international brands.
The main shopping street is called Chuo Dori which boasts the iconic landmark of the Hattori Clock Tower on top of the Wako building.
The pace and mood are a striking contrast to the laid-back vibe of its neighbor, Yurakucho.
We stopped by a small store called Ginza Akebono, famous for its mochi (sticky rice cakes). The mochis are beautifully shaped, fluffy and delicate balls of pillowy rice dough filled with various flavors, from fresh fruits, to matcha (green tea), red beans paste or chocolate.
Strolling through Ginza, we explore Matsuzaki Senbei, a famous store dating back from the early 1800s, selling traditional Sembei (rice crackers) in the traditional century-old method.
Each rice cracker is hand decorated, a real artwork!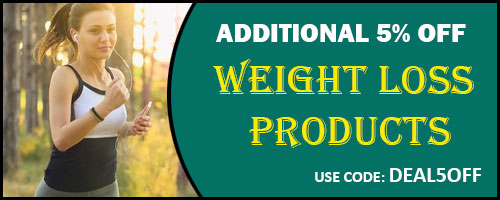 Shimbashi
We now reach our final dining destination which is located near Torigin and Shimbashi, to sample a variety of regional foods from Miyazaki Prefecture, in the south of Japan.
Shimbashi is home to the most authentic izakayas in Tokyo, and gives out an impression of the rustic old Tokyo, which sharply clashes with the glamorous Ginza.
This eatery is located in an upper floor of a building with eclectic occupants, including a "Alice in Wonderland" themed cafe.
This place specialty is the traditional kamameshi ("kettle rice") which is a rice dish (with meat and vegetables) cooked in an iron pot called 'kama'.
The most savory part of the kamameshi is the slightly burned and crusty rice at the bottom of the pan that yields a special flavor that makes this dish so distinctive.
My favorite dish is this dish of a bundle of roasted enoki. These little Japanese mushroom clusters called enoki or enokitake are thin, long, and as delicate as little flowers.
The dish is served with a simple egg yolk topping. The enoki mushrooms have a slight crunch to them that balances the relatively mild, fruity flavor.
Deep-fried chicken, mixed with a dressing made from vinegar and eat with tartare sauce
This has been an amazing meal with delicious seasonal regional food. Now we are ready for the last stop, the sweet ending!
Taiyaki
Our Tokyo food tour ends with Taiyaki, or a fish-shaped waffle filled with a variety of sweet filling.
First, the waffle batter is poured or brushed into a heated fish-shaped mold.
The filling is added, in this case red bean paste and custard. But Taiyaki can also be filled with chocolate, cheese or sweet potato or ube.
The waffle is then cooked on both sides until it is golden-brown.
Aren't these Taiyaki cute? The waffle is crispy and the filling is smooth and unctuous.
The verdict?
This food tour has been amazing and has allowed me to discover hidden gems in Shibuya and taste seasonal and regional food. It's also full of tips and inside information about the local culture and customs. The contrast in vibes between various districts is fascinating. I would highly recommend it to both seasoned travelers to Japan and to first time visitors… it will be an enriching culinary and cultural experience.

Hop to my quick recipe to prepare yakitori at home!
We hope you love the products we recommend. Just so you know we may collect a compensation from the affiliate links on this page if you decide to shop from them, at no extra cost to you. Thank you for your support.