Staying at home and raising kids can be the most rewarding and honorable profession. It cannot be stressed enough how important your support and nurturing will help your kid become a well rounded and adjusted person. Being there for your kids and helping them learn and grow can bring a lot of joys and advantages but there are also downsides…
Sense of self-worth
Staying at home and performing routine tasks can get pretty boring. Boredom may lead to depression or anxiety. You may feel being stuck and react negatively with people in your circle.
At work, you interact with colleagues and customers and are challenged to use problem-solving skills which sharpen your creativity. Dealing with young children all day long can be very stressful and hard work, but does not give you the same cognitive stimulus.
Staying at home all day can cause little to no productivity and affect your intellectual abilities and people skills. So, it's essential to have another occupation apart from homemaking to maintain a healthy relationship.
Financial insecurity
If one parent can afford to stay at home, it's assumed that the other parent is capable to provide for the household financial needs.
In today's economy, and especially after the Covid-19 impact, nothing is permanent. It would be safer not to rely on one spouse's salary alone.
With businesses closing down or employees being laid off, you must be prepared for potential financial instability affecting your family.
This is why, stay-at-home parent should consider having a side hustle to generate their own source of income, no matter how little.
Benefits of Being a Working Stay-at-Home Parent
Happier marriage and balance
If you stay active with a side hustle besides homemaking, you can contribute to the family expenses and achieve financial freedom. It equalizes the financial burden at home and diminishes conflict with your spouse caused by financial stress. This is a healthier balance in your relationship with your spouse and also in your life, as a parent and being your own person.
Working while at home keeps both your mind and body exercised, and will lead to a healthier lifestyle. you're able to commit to a healthier lifestyle and take care of your family's and your own needs. This will make you feel more fulfilled and positively influence your kids.
Best Side Hustles For Stay-at-Home Parents
Check out these side hustle ideas, many of them collected by C. James, managing editor at Wealth Gang. Find the jobs that are best suitable to you, and are flexible enough for you to manage time-wise.
For parents with great caring or teaching skills
Babysitting
With your experience rearing children, why not earn from it? Babysitting is a great idea as parents usually trust other parents to take care of their kids. Also, your toddlers may also gain playmates! This is a great way to generate extra income.
Tutoring
Online tutoring is in demand. You could tutor a certain subject that you are knowledgeable about, or teach English or another language to foreign students. You can teach online or even teach students who are struggling academically in your own house as their parents may trust you more as you are a parent yourself.
Become an Online Tutor – Online Tutoring Jobs & Business
Teaching
Are you a great cook or baker or good at another life skill gained as a homemaker? You could teach these skills to grown-ups and kids who are interested to learn. It's rewarding to share your knowledge with others for them to improve, and at the same time you could become more financially independent.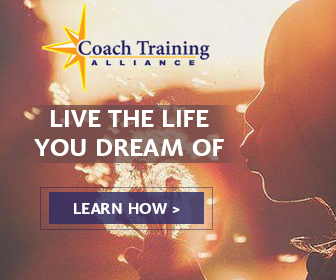 For stay-at-home parents with talents and unique skills
Dance, exercise and self-defense lessons
If you love dancing and know the steps and moves of Ballroom dancing, Latin dances or Zumba, you could try to make a living out of it. Many kids or even adults want to learn how to dance. You can easily turn your home, garage or backyard into a makeshift dance studio! You could also tape your dance lessons on post on youtube and teach virtually. You could also certify as a trainer or coach and teach exercise or self-defense online.
Voice and music lessons
Same as dance lessons, if you are gifted in singing or playing any musical instruments, you could provide voice or music lessons either virtually or personally in your home.
Most people want to learn how to play musical instruments, so why not teach your skill.
Writing
If writing is your passion and you have a way with words, you can earn from it! Why not write a book, memoir or a course and have it published online. You could also do freelance writing gigs (through a platform like Fiverr) depending on your availability.
Fiverr Freelancer: Secret To Rank Your Fiverr Gigs FAST 2020
Content creating
If you are creative and have time to spare, content creation is in high demand. You can make videos of your skills, course, or other talents and post on social media like youtube, Pinterest, Instagram etc. You can also apply to create content for other people and monetize this skill.
Participate in a Market Research
Many businesses hire market research companies to probe their customers in order to gain insights and feedback about their products and services. Check if your profile fits the parameters set by these market research companies. Participants are then paid in merchandise, gift cards or cash in exchange for their time and feedback.
Participating in market research is one of the best non-traditional ways to make money. If you want to give this a go, here are some of the best market research companies that you may try.
Respondent – Earn an average of $140 an hour participating in consumer research studies online and in-person.
User Interviews – You can earn an average of $50 an hour.
Fieldwork – Compensation starts at $75 for focus group participation.
Survey Squad – You can earn $50-250 in cash, check, or Visa gift cards
Become a Host for Travelers
You can earn money renting out e a spare room, apartment or house..
Become an Airbnb host and sign up for free. Hosting on Airbnb gives you peace of mind as they require all guests to confirm their identity. You can also ask recommendations from previous hosts for extra security. Once the reservation has been booked, Airbnb will charge you a small fee.
Airbnb hosts make an average of $924 a month, depending on how often and how much you charge for your space. You also should check your city for any restrictions or regulations. If you want to do this seriously, you may have to spend time and money to make your space attractive and super clean for your guests.
For parents with great entrepreneurial skills
Social media managing
As Social media managers are pretty much in-demand nowadays, if you have experience in this field, it's a great career for home-based people.
Buy and sell
Since online shopping has grown in popularity, there is a lot of money in it. Read my post about how to make money online from home. The most important step to start is to find your niche.
Have a Garage Sale
Why not get rid of clutter and also make some money at the same time.
To have a successful garage sale, you need to plan: In most areas, Friday evenings and Saturday mornings are the best days to hold a garage sales. You also need to organize your stuff by categories such as toys, accessories, kitchenware, clothes etc.
Spread the word about your garage sale via a traditional yard sign and create an event on social media and nextdoor.com.
With thoughtful planning, you can make between $500 – $1000 on your garage sale.
You can also sell your stuff online if you don't have the space to sell your stuff. The most popular platforms are Amazon, eBay, Bonanza, eBid, Craigslist, and Etsy. If you want a wider audience and willing to ship your items, Amazon and eBay are perfect choices. If you're looking to market your stuff to local buyers, you can use Craigslist or Facebook Marketplace.
It's important that you present your items well. Taking good photos and writing a good copy can help attract more interested buyers. Be courteous, use appropriate language and respond to queries as soon as you can. Positive reviews can go a long way in an online selling community.
Beginner's Guide for Starting an Online Clothing Boutique
Become a Mystery Shopper
Get paid to shop by being a mystery shopper.
A mystery shopper acts as a normal customer but is employed by a company to try the services and products of a certain shop and provides honest and relevant feedback about her experience. Many companies use this service to improve their employees's services.
Check if you have the qualifications with these companies that hire Mystery Shoppers: GBW, Market Force, About Face, Secret Shopper, and Bestmark.
Beware of any scammers as a legitimate company would not ask you to pay to join or become a member.
Emotional Support
If you've become quite good at coping with the common challenges that other stay-at-home parents face, why not start a social group for your peers and get paid doing it. Many stay-at-home parents are suffering from isolation and other challenges and helping them can be rewarding and also help you generate extra income.
Conclusion
Raising children and being a homemaker could bring so much rewards but also be a thankless job. But it can also create opportunities for you to consider a side hustle or new venture to bring you fulfillment and improve your household finances.
Our goal is to feature products and services that we think would be interesting and useful to you. We may get a small share of the revenue from the sale from our commerce partners if you decide to shop from them, at no extra cost to you. Thank you for your support.