WHAT TO KNOW BEFORE YOUR VISIT
There's so much to discover in this beautiful beach-front town known as the American Riviera. The first step is to visit this Santa Barbara Discover and Explore website which is very informative and filled with lots of tips and ideas including suggested itineraries, places to visit and fun activities.
Downtown is the true heart of Santa Barbara, walk in tree-lined streets dotted with shops, museums, theaters, art galleries, eateries and architectural landmarks. We just love strolling along the quaint white-washed adobe buildings with red-tiled roofs and blooming bougainvillea, rustling fountains and colorful street art.
Restaurants have re-opened after the Covid lockdown and many have expanded their outdoor seating area onto the sidewalks, streets and parking lots.
The food scene in Santa Barbara is really exciting and diverse, there's so much to pick from. To us, the best way to discover a city is through its food, and a food tour is a great way to taste your way through the locals' favorite dining spots.
FOOD TOUR ANYONE?
There are several operators offering food tours. My partner Guido J has booked this Authentic Funk Zone Tour from Viator as a surprise, and we had a really great time. We have done many food tours in USA, Europe, Latin America and Asia, and I would say that this one ranks among the top 3 in terms of food and wine quality and variety, the guide's personality and knowledge and the fun factor.
This small-group walking tour of the Funk Zone leads you to the hippest neighborhood and lasts for around 2 and half hours. The local guide shows you the cool artsy shops and galleries and takes you to hidden gem tasting rooms and gives you the history behind the eateries and artsy murals. She has even shared tips on how to take better food pictures, so what do you think about my efforts?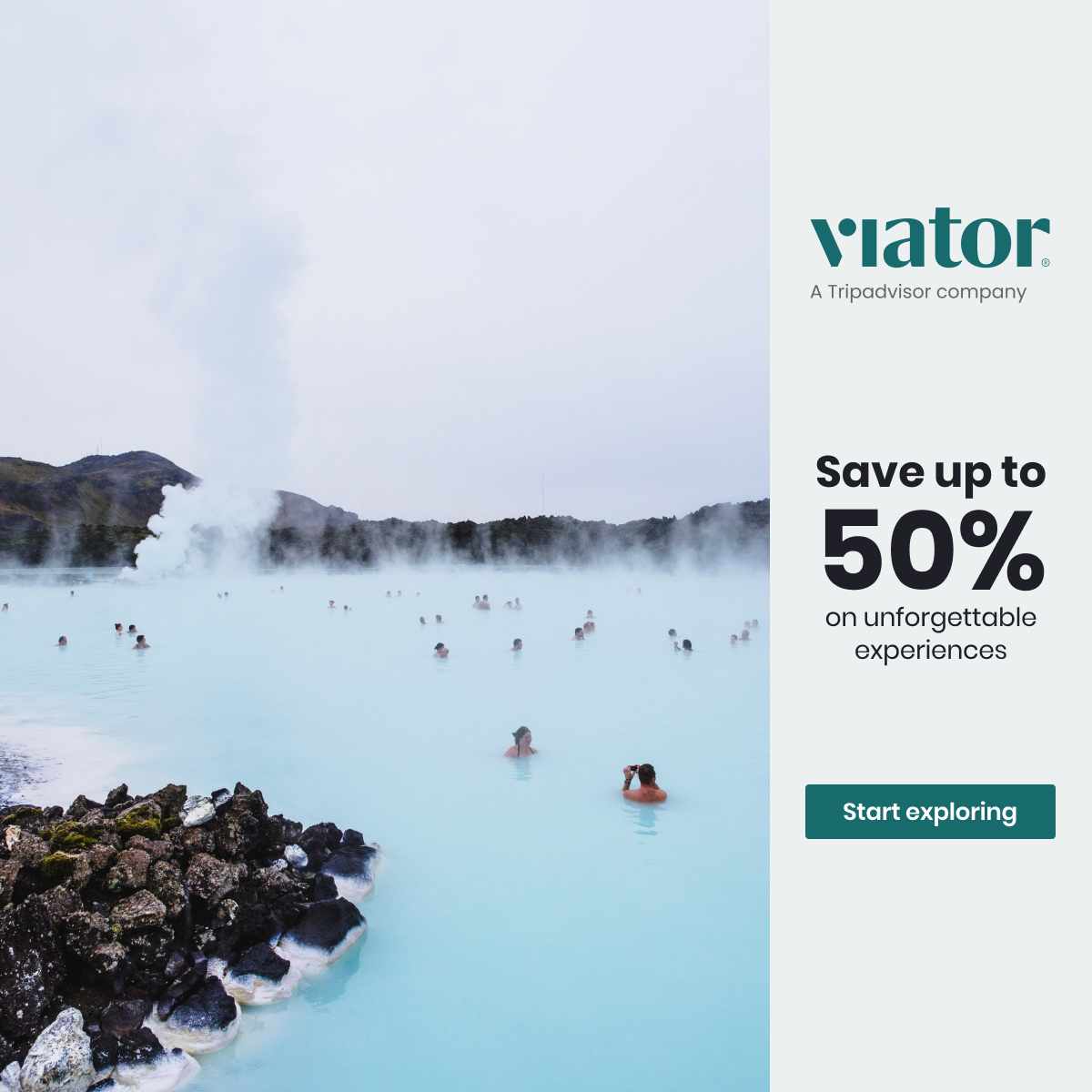 Santo Mezcal by Los Agaves
The Funk Zone Tour kicks off with an awesome visit to Santo Mezcal, a trendy Mexican bar/restaurant which boasts the widest selection of tequilas in the city.
A tantalizing octopus and fresh crunchy vegetables ceviche is offered to us. The portion is quite generous and it's super delicious with just the right amount of spiciness. The food tour is off to a great start!
The Biergarten
Our next stop is the newly opened SB Biergarten. There's a wide variety of beers on tap, either imported from Germany or locally brewed. Guido is delighted to find his home town beer Gaffel Kolsch.
Because this is still pre-lunch time, the place seems deserted during our visit but quickly fills up as the day progresses.
We really enjoy the lager sample and the Schnitzel is super crispy and well seasoned. It's served with fries Poutine style, with ample mushroom gravy. It's a really satisfying dish in sizable individual portion.

Wine Tasting Collective and Helena Bakery
The next stop is two in one. We visit a real cool Wine Tasting collective and the Helena Bakery which share the same space.
A history of the regional wines sets the mood. I make a mental note to want to watch again the comedy-drama movie Sideways directed by Alexander Payne and written by Jim Taylor and Payne about two friends taking a road trip in Santa Barbara wine country…
We get to taste Notary Public white wine (2014 vintage) and red wine (2016 vintage), both from the Santa Ynez valley.
While sipping the wine, we snack on freshly baked crusty French bread, salted butter and house-made Strawberry and Peppercorn jam and Lavender Blueberry jam by Helena Bakery, served with roasted nuts and cranberries. It's a real treat!
Shop Splash Wines' Curated Cases with selections starting at $105
Mony's Taqueria
By now, we already feel satiated, but there's more to explore… Mony's Taqueria is a family-run taco place in the heart of the Funk Zone and it can be seen from blocks away due to the long line of customers in front. It used to be a food truck now converted into a take-out place and has gained a strong following thanks to the fresh ingredients prepared daily. The mother does all the cooking, the father handles the front end, and the children help with the service.
Luckily we are part of the food tour and don't need to wait in line. The owners' son and daughter bring out fresh chicken tacos.
Despite the hype, the result doesn't disappoint… This is a really tasty chicken taco with fresh home-made tortilla!

Lucky Penny
Lucky Penny is one of the pioneer eatery in the Funk Zone and is famous for its wood-fired artisanal pizzas. Its facade is tiled with over 150,000 copper pennies.
The food fired OG (Old Gangster) pizza is awesome, made with sausages, tomato sauce, habanero and arugula on a crispy slightly charred crust.
Figueroa Mountain Brewing Co.
The Figueroa Mountain Brewing Co. is home to three generations of the Dietenhofer Family. With a passion for craft beer, the family set out to pay homage to the beautiful Santa Ynez Valley with handcrafted beer and hand-drawn artwork depicting the local landscape on their labels. The store facade boasts local street art.

Cutler's Artisan Spirits
The Funk Zone food and wine tour reaches its final destination, the Cutler's modern craft distillers.
The best way to sample their special spirits is through their Tasting Flight (which is included in the food tour): Shots of Vodka, Gin, Stagecoach Whisky, Bourbon Whisky, Apple Pie Vodka and Cold Brew Coffee Vodka.
The Vodka is 7-times distilled with coconut husk and tastes really smooth. The Bourbon is aged 6 years in oak barrel and has notes of caramel and vanilla. The Apple Pie vodka is like a mixture of apple schnapps and vodka with a hint of cinnamon and vanilla. I love the Cold Brew Coffee Vodka made from Santa Barbara coffee beans.
We are delighted with this interesting Funk Zone Food and Wine tour, but the itinerary may change depending on the seasons and the guide, so please keep an open mind to try different places.
You could also consider this Downtown Santa Barbara Food Tour which is a walking lunch tour that takes you to more than 6 local eateries and a couple of wine tastings.
The hip Funk Zone is really worth a visit and features street art by local artists and art galleries collectives.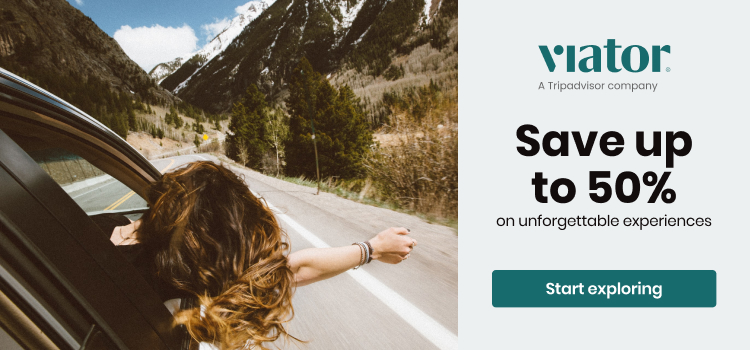 It's fun to explore the various murals and artwork by local artists in the Funk Zone.
While in the Funk Zone, you should also have a craft cocktail or meal at The Lark which is located between the Lucky Penny and Cutler's Artisan Spirits. It's a modern, relaxed farm-to-fork restaurant with a delicious seasonal menu by Chef Jason Paluska. As a bonus, there's a live band with great music.
If Food Tour is not your thing, and you would like to taste the best food that Santa Barbara has to offer, check out the top 10 "Must-Try" restaurants here.

Santa Barbara Public Market
Get a taste of Santa Barbara at gourmet food halls like the Santa Barbara Public Market in the heart of downtown. This modern and bustling food hall offers a wide selection of artisanal food and drinks, all locally sourced.
Depending on your mood, you can enjoy Thai or Taiwanese noodle bowls Empty Bowl Noodle, or get your Sushi and Sashimi craving satisfied at Wabi Sabi.
Chef Dario Furlati of Ca'Dario Pizzeria Veloce serves up fantastic wood-fired pizza and handmade pasta. Vegans? Hop to Fala Bar for their 100% plant based and vegan menu with a Middle Eastern twist. Sweet tooth? Rori's Artisanal Creamery will tempt you with a decadent treat. The Garden (an urban-contemporary beer garden) offers 41 brews on tap to choose from. In the mood for Mexican? Corazon Cocina offers an inventive menu filled with delicious creations.
We tried several dishes from Corazon Cocina including this Ceviche.
The Santa Barbara Public Market is located in the cultural and performing arts district of downtown Santa Barbara at 38 W. Victoria Street, at the corner of Victoria and Chapala, and is part of the Alma del Pueblo mixed-use development.
HOURS OF OPERATION
MONDAY11AM – 8PM TUESDAY11AM – 8PM WEDNESDAY11AM – 8PM THURSDAY11AM – 9PM FRIDAY11AM – 9PM SATURDAY11AM – 9PM SUNDAY11AM – 8PM
Interested by Food Tours? Read more about my Food Tours experiences here.
FREE THINGS TO DO IN SANTA BARBARA
Santa Barbara offers many fun, free activities for all ages and interests. Learn more about the Harbor's historic roots, experience the rolling hills of wine country, or stroll about town taking in the vibrant culture. The local neighborhood districts each have their own distinct fusion of relaxed and energetic zest for life.
An ideal pit-stop for boaters and land lovers alike; the waterfront's novelty stores, restaurants, and marine shops make for a memorable walking adventure; Stearns Wharf and the Santa Barbara Harbor, along Cabrillo Blvd.
We hope you love the products we recommend. Just so you know we may collect a compensation from the affiliate links on this page if you decide to shop from them, at no extra cost to you. Thank you for your support.