Quito, the capital of Ecuador, was founded in the 16th century on the ruins of an Inca city and stands at an altitude of 9350 ft (almost 3000 m). Quito is known to have the best-preserved historic centre in Latin America, despite damages caused by the 1917 earthquake.
The region around Quito was Inca territory through the 15th century, and Quito dates from 1534 when Spanish settlers enslaved the natives and colonized the area.
We visit Quito on the way back from the Galapagos (read about our travel to the amazing Galapagos Islands here). I can't say that Quito is a touristy city – which is a good thing, as we can get a real good sense of Ecuadorian culture, but it helps to have some knowledge of Spanish to get around.
Quito Old Town
The city's crown jewel is its 'Old Town,' a Unesco World Heritage Site packed with colonial monuments and architectural treasures.
The narrow streets are lined with centuries-old buildings, with lots of cafés, churches, plazas, and more.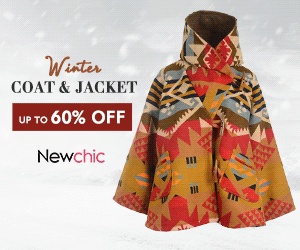 Saint Francis Square
Saint Francis Square is where you'll find the Church and Convent of St. Francis, the city's oldest building from the 1500s and took almost 150 years to be completed.
The plaza itself was built on ancient Incan ruins and is a great place to people-watch.
San Francisco Church
You can just climb the steps and enter the San Francisco Church, there's no entrance fee.
The Spanish built San Francisco church as soon as they arrived in 1535. Plaza San Francisco is distinctly sloped and a group of archaeologists have discovered that the church was actually built over an Inca temple, which is why it is much higher than other structures in Quito.
San Francisco is an important baroque church, and in the entryway, there are images of the sun, which were originally used to attract the Incas to the Christian religion. ,
Whether you plan to stop over or spend a few days in Quito, there are more places to discover, and Viator offers several tours and activities according to your preferences. Check it out here.
Mittad del Mundo – Middle of the World
How to Get There

The equator is located around 14 miles (22 km) north of Quito, near San Antonia De Pinchincha. You could book a tour like this one offered by Viator, which includes entrance to the Intinan Museum, or just do it on your own and take the regular buses marked "Mitad del Mundo" from Ofelia Station.
Mitad del Mundo means "Middle of the World" or "The Equator". Although the equator runs through many cities around the world, Quito has become famous for it.
It's pretty cool to have one foot in North and the other in South hemispheres at Mitad del Mundo… and we participate in fun experiments like trying to walk with eyes closed on the equator line (hard to keep balance) or balancing an egg on a nail, Guido is successful!
The location of the original equator was pinpointed by Charles-Marie de La Condamie on an expedition in 1736. But modern GPS system have shown that he was off by 200 meters (220 yards), but still, it was a feat at the time.
The "real" equator is a couple hundred yards/meters away, at The Intiñan Solar Museum. Here you can officially straddle the hemispheres and visit a small museum celebrating Ecuadorian culture and history. There are also fun science experiments that only work when you're at the equator.
An Equatorial village has been built around the monument to closely resemble an authentic village with homes, a church, stores and even a cockfighting ring. You can buy souvenirs and refreshments there.

The 30-meter-tall Mitad del Mundo monument built in the late 1970s has been shown to be in the wrong spot by modern GPS technology.

There's a Temple of the Sun, just like the graphic story of my favorite childhood hero "Tintin et le Temple du Soleil"! The Museum temple was constructed by the indigenous painter and sculptor Ortega Maila after a great research of design and ancestral architecture to maintain his art and Andean culture.
Virgen de El Panecillo
El Paneceillo is the hill that sits in the middle of Quito and is accessible by foot, taxi or public bus. We have heard that, unless you are in a group, it's not safe to walk up on your own as there are many stories of theft.
At the top there is a 41-metre-high aluminium virgin that can be seen from absolutely everywhere in Quito. Since the statue has wings, it is considered as the guardian angel of the city.
The view from the top of the panecillo is breathtaking on a sunny day… it's really worth going up. You can also climb inside the Virgin to have a superb 360° view of Quito.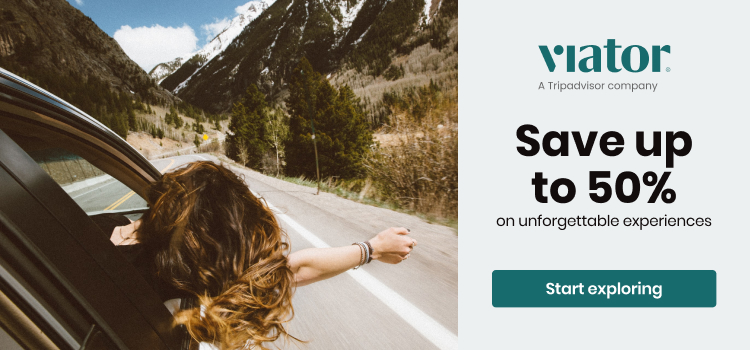 Quito Food Specialty
Walking around, we see several food stalls roasting meat in the street. We find out that this is a local specialty: Cuy asado, which is a roasted crispy guinea pig. Hmm, we opt out on that.

To discover Quito specialties, why not take a local street food and drinks tour like this one by Viator.
We wish we could explore more in Ecuador, but unfortunately this is the last leg of our trip, after visiting Uruguay, Brazil, the breath-taking Galapagos Islands, and we have to return to reality.
We hope you love the products we recommend. Just so you know we may collect a compensation from the affiliate links on this page if you decide to shop from them, at no extra cost to you. Thank you for your support.