Every keen golfer dreams of playing at these three courses: Augusta National, the Old Course at St. Andrews and Pebble Beach Golf Links.
The good news is both St. Andrews and Pebble Beach are public golf courses and accessible by any player who is willing to pay top dollars. We have been lucky enough to have played a couple of times at the Old Course at St Andrews a few years back, thanks to Sequel (read about our Scotland Golf experience here). This time, my better half Guido has arranged for a surprise trip to Pebble beach, as it's been on our bucket list, to celebrate the end of our Pandemic-related social distancing and stay-in-place confinement.
Well, two out of three top iconic golf courses is not too bad, and we have to make do with this, as there's nil chance we could ever play at Augusta National since it's an exclusive private golf course with only 300 members, unless we qualify for the Masters or are invited by one of the members… Ha ha.
Where is Pebble Beach?
Pebble Beach Golf Links is located on California's Monterey Peninsula next to the Lodge at Pebble Beach off 17-Mile Drive. The best airport to fly into is San Francisco as it's a major airport with many direct flights and the drive to Pebble Beach is around two hours. Or you can consider San Jose Airport which is 90 minutes drive away, or the smaller regional airport in Monterey (Airport code: MRY) serviced by United and American Airline.
The nearest town is Carmel-by-the-Sea, about an eight minute drive down the coastline to the south.
Simply put, it's the most breathtakingly beautiful golf course that I have ever played…
How to book Stay and Play at Pebble Beach
Firstly, it's required that you stay a minimum of two nights at one of the Pebble Beach properties to book a tee time at Pebble Beach, Spanish Bay or Spyglass. Advance booking is strongly recommended as the occupancy rate is very high. Even if you can secure a Pebble Beach hotel stay, it doesn't guarantee that you would have a tee-time, so make sure to plan the bookings accordingly. Also, there's no golf green fees discount for the properties' hotel guests, but the cart fees are usually waived, which saves you $45.
Some say it's possible to book a tee time a day out without staying in one of Pebble Beach properties, especially if you are a single player, but the chances are very slim.
Guido has booked our stay-and-play through a golf travel agent. You could also make your own reservations by calling Pebble Beach at (866) 249-6232, even if you're just trying your luck to book a round at Pebble beach a day out.
How much is the Pebble Beach hotels stay?
You have four options for staying at Pebble Beach: the Lodge at Pebble Beach, the Inn at Spanish Bay, Casa Palmero, and the Fairway One Guest Rooms and Cottages.
The most opulent option is Casa Palmero, a Mediterranean-style estate overlooking the first and second fairways at Pebble Beach Golf Links, which ranges from $1,100 to more than $3,000 per night.
The next level is the Lodge at Pebble Beach which costs from $940 per night for a Garden View up to over $4,300 per night for the two-bedroom Sloat Suite. We stayed at the Inn at Spanish Bay starting at around $820 per night for a Garden View room to $1,500 per night for ocean view.
Our room at Spanish Bay overlooks the first fairway, with sweeping ocean view. At 6 pm every day, a bagpiper would walk by our room, a nod to the Scottish golf heritage. Very cool!
How much are the Pebble Beach Green Fees?
Guests at the resort will pay $550 for 18 holes, while non-resort guests will pay $550 plus a $45 cart fee. You can also hire a caddie for $95 (and don't forget to tip). If you need to rent clubs, you can do that for $95.
During peak season, Pebble Beach green fees are $575 (the other charges will remain unchanged)
Spyglass Hills green fees are $395 till March 31 and $415 after, while the Links at Spanish Bay is $290 and $295, respectively. Both Spyglass and Spanish Bay offer twilight rates, as well. Pebble currently does not.
Del Monte Golf Course is the oldest course west of the Mississipi. The green fees are $70 to $130 – Call 800-877-0597 to book.
Despite the Pebble Beach Golf links steep pricing, the demand is high, so you'll need to book your tee times at least a month in advance for week days and two months in advance for week-ends and holidays. Check this page for tee-time availability
The Pebble Beach Golf Links Experience
.
The Practice Facilities
The Pebble Beach Golf Links have a top notch practice area, a short driving distance away. It has a driving range, putting green, pitching and sand bunker area. While there, take full advantage of the facilities.

The Pebble Beach Golf Links
You are asked to check-in at least 40 minutes before your tee time.
Near the Pebble Beach pro shop, there's another putting practice area lined by a gallery of golf and gift shops.
If you find the pricing too high at those shops, here's a tip – There's a Pebble Beach merchandise discount outlet on Cannery Row, Monterey selling Pebble Beach branded clothing with 30% to 70% off.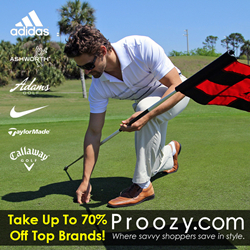 It's just an amazing experience to play at one of the world's most famous and beautiful golf courses. We highly recommend hiring a caddy (whom also needs to be booked in advance). The caddy's advice would be very useful to analyze the wind factor that may affect your shot, or which club to pick due to the special course condition, or how to read the tricky green. On this note, Pebble Beach would be one of the most difficult courses that you could play in your life, with daunting shots over ocean cliffs and very small greens surrounded by deep bunkers.
The ocean view is just stunning! Pebble Beach also has the most difficult short par 3 ever, on the 7th hole… Another tip: Make sure to have a selfie against the breathtaking backdrop.
Pebble Beach is also famous for its 18th hole along the ocean. But the most challenging holes are 6, 7 and 8 which take you around the entire peninsula that juts out into the Pacific Ocean.
The second shot on the 6th hole is uphill with the ocean cliffs on the right. Remember Tiger Woods's famous shot at the 2000 U.S. Open at Pebble Beach, well, most golfers can only dream of achieving the same result as Tiger Woods… Suffice to say that many golfers try – alas in vain – to emulate the heroic over-the-ocean shots by PGA professionals whom they watch on TV… But I'm proud to say that Guido played a good round, and I played better in Pebble Beach than in Spanish Bay.
On the 8th hole, the second shot goes directly over the ocean. If your drive is not long enough, you'll end up in a lot of trouble…
What's the tree emblem of Pebble Beach?
You may wonder what is the tree that is featured on the Pebble Beach Golf Links logo? It's called the Lone Cypress which grows naturally only in Pebble Beach and Point Lobos. Lone Cypress tree are the most photographed trees in North America. They look majestic with artistically extended and contorted branches.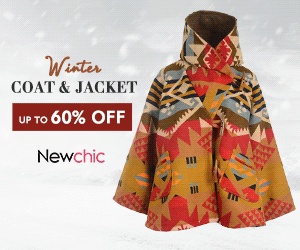 Prepare for all-weather
The weather in the Monterey Peninsula is constantly changing. Expect to experience heavy fog, strong winds off the ocean, rain downpour or a perfectly sunny day. So be sure to pack light golf clothing, rain gear, a sweatshirt and of course a golf cap or two. When we played there, the morning was chilly, gloomy and caked in fog, but the sun came out by our tee-time at 11:40 am.
.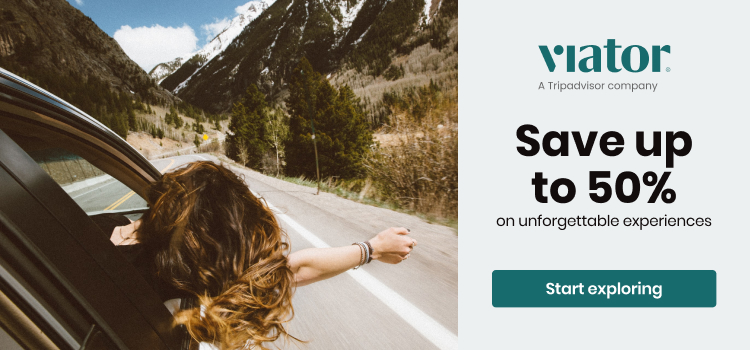 Sneak In A Twilight Round At Spyglass Hill
The famous 17-Mile Drive connects the famous golf courses, from Cypress Point which is a private course to Spanish Bay which is open to the public.
It's highly recommended to play a twilight round at Spyglass Hill, and the tee-time information can be found here.
Also get a tee-time at Pacific Grove Municipal, known as "The Poor Man's Pebble Beach"… It's no substitute for the original, but it's worth to visit Pacific Grove, the coastline is so beautiful and it has a charming downtown dotted with artisanal shops and eateries.
So much to explore in the Monterey Peninsula
There's so much to admire and enjoy in the Monterey Peninsula. Many wineries, artisanal shops, house-made ice creams and baked goods. One of the famous attraction is the Monterey Bay Aquarium, where you could spend an entire day.
In Monterey, make sure to visit Cannery Row and many John Steinbeck-related literary landmarks in the area
Drive to Big Sur to enjoy a stunning sun set over the cliffs.
Share this experience with a loved one, it will be a cherished trip of a lifetime!
Read about our Spanish Bay golf experience here.
We hope you love the products we recommend. Just so you know we may collect a compensation from the affiliate links on this page if you decide to shop from them, at no extra cost to you. Thank you for your support.