Before you plan any international trips, get an update from the US Department of State's COVID-19 page.
There are restrictions in place affecting U.S. citizen entry into Croatia. Visit the Embassy's COVID-19 page for more information on COVID-19 in Croatia.
Read the country information page.
Croatia has lifted travel restrictions but has implemented bio-security measures such as temperature screening and COVID-19 testing, therefore you should expect longer screening times when in transit. These safety protocols will ensure that you'll have a safe journey. Always check for any travel updates before booking your trip.
Although Croatia may seem like a small country, it's elongated over 700 km, from Umag in the Northwest to Dubrovnik in the southeast. There are so many places to visit such as Zagreb, the Istria region, and of course Dubrovnik and Split. For us, the highlight is Plitvice , although there are many other beautiful national parks.
During our travels, we like to mix things up: visit popular places as well as off the beaten path places. We also enjoy a fun adventure or just laze around on the beach.
Here's our itinerary – Fly into Dubrovnik airport and rent a car, visit small towns and popular places around Dubrovnik and drive to Plitvice and visit the regions along the way, and depart from Split airport. Not to worry if you don't drive, there are many other options to travel within the country, the most popular being the bus or train. Note that taxis can be quite expensive but Uber is a good alternative and can also be booked in advance.
Croatia is a member of the EU, but not a member of the Euro Zone (countries using the Euro as a common currency). Croatian currency is Kuna, and the exchange rate is around 7,6 Kn per 1 €, 6,2 Kn per 1 US$, and 8,5 Kn per 1 £.

MLINI
The small town Mlini in Croatia is a perfect beach vacation at the Riviera of Dubrovnik. It's about an hour and half by car from Dubrovnik airport. Here you will find a scenic coastal landscape against a backdrop of mountains which share a border with Bosnia. You can go on long walks along the turquoise sea and visit neighboring villages.
The small town of Mlini with 1,000 inhabitants is located in the south of Dalmatia, about 6 miles (10 kilometers) from Dubrovnik and about 25 miles (40 kilometers) from Herceg Novi in Montenegro. Formerly a small fishing village, Mlini has become one of the most beautiful seaside resorts on the Dubrovnik Riviera.
The actual center of the town is located at the small fishing port. Nearby, you will find the famous Mlini Mills, the historical center of the resort.
A few steps away is the church Sveti Roko, a church from the 19th century. You can also visit the church of Sv. Ilar, which, dates back to the 12th century.
Things to do in Mlini
The best way to explore this small town is to go along the picturesque promenade, about 2 km long. Stop by fabulous cafes and traditional konobas for drinks and refreshments.
The beaches of Mlini
Mini offers several beautiful beaches along the promenade. We have enjoyed Beach Astarea, located at the upper end of Mlini. The beach is a mix of clean concrete beach and a picturesque pebble bay. Overall, the beaches in Croatia are beautiful and clean, but a bit too rocky for my taste, I much prefer long sandy beaches… So don't forget to pack water slip-on water shoes or booties when visiting Croatian beaches!
From Mlini, you can reach the historic old town of Dubrovnik by public bus or taxi boat. We have decided to sail to Dubrovnik in style, read on…
GAME OF THRONE TOUR OF DUBROVNIK
Dubrovnik has been a prominent Game of Thrones filming location since Season 2. As ardent Game of Thrones fans, Dubrovnik is a must visit as King's Landing, the Capital of the Seven Kingdoms!
The Old Town is full of filming spots and it's fun to discover the Game of Thrones filming locations and remember how they were used as backdrop in the show's famous scenes! Even if you are not a fan of Game of Thrones, Dubrovnik Old Town is a charming place, rich in history and became a UNESCO World Heritage site in 1979. Viator offers this Super Saver Dubrovnik tour with cable car ride, Old Town and City Walls walking tour.
If you are a Game of Thrones fan, join the fun with this Game of Throne Walking Tour of Dubrovnik operated by Viator.
We opt to sail into the fantastical world of Game of Thrones by sailing to Dubrovnik in the same vessel that Daenerys Targaryen took to reach King's Landing, and visit Dubrovnik old town, with this tour offered by Viator.
We board the Karaka vessel at port Gruž.
It's a fun cruise, with various Games of Throne costumes to try on. We are served a cocktail while admiring the wonderful view of the Adriatic sea coastline.

DUBROVNIK
George Bernard Shaw was inspired to say "those who seek paradise on Earth should come to Dubrovnik", and described the city as "the pearl of the Adriatic".
Dubrovnik is a medium sized city situated on the Dalmatian Coast in Croatia. The late-medieval walled city has a wonderful Old Town with beautiful Gothic, Renaissance and Baroque churches, monasteries, palaces and fountains. In 1979, Dubrovnik was listed by UNESCO among its World Heritage Sites.
One of the main tourist attractions is the Stradun (the main street in the Old Town) entirely made of white marble and with beautiful late-Renaissance houses on each side of street. Dubrovnik's Stradun crosses the city from the Pile Gate on the west side to the Rector's palace, the bell tower and Orlando's column on the east side just beside the port.
Other impressive monuments of Dubrovnik are St Blaise's church, Dubrovnik's cathedral, the Sponza Palace, the Dominican monastery and the Franciscan monastery.
Dubrovnik is also a key location on the Dalmatian coast, visited by many cruise boats. From Dubrovnik you can also catch ferries or go on boat trips to surrounding islands.
As you explore the city's World Heritage-listed Old Town with your guide, enjoy views of the red-roofed skyline you know as King's Landing.
Ploče Gate
The east entrance to the Old Town, Ploče Gate appeared in Season 2 and Season 5 of Game of Thrones.
Naked Cercsei entered the Red Keep at the Ploče Gate after her Walk of Shame in Season 5, Episode 10 'Mother's Mercy'.
St. Dominic Street links the Ploče Gate with the main street, Stradun. This is where many Game of Thrones market scenes take place. Here is where the Gold Cloaks kill one of King Robert's illegitimate sons, it's also where Tyrion and Bronn witness a protest speech in season two. How can we forget, in season five, Cersei Lannister walking naked through this street, as a sign of penance.
The Church of Saint Blaise
The Church of St. Blaise is the Old Town's major sight. Saint Blaise is the patron saint of the city of Dubrovnik.
The Jesuit Staircase
This beautiful and elegant Baroque stairs are located on the south side of Gundulic Square. The steps lead up to the Uz Jezuite Street, where are situated the Jesuit Church of St. Ignatius and two of Dubrovnik's colleges, Collegium Ragusinum and Jesuit College. In Game of Thrones, Season 5, naked Cersei looks down on the disapproving crowd from the top of this imposing Staircase and will walk down the steps and cross the Od Margarite Street, St. Dominik street and Ploce gate in her "Walk of Shame" as atonement to return home.

The Stradun
The main street of Dubrovnik, between the Cathedral and Sponza Palace, is lined with shops, cafes and historic buildings. It featured in the Walk of Penance in Season 5, Episode 10 'Mother's Mercy'.
The Old Town is also famous for Stradun (also known as Placa), the main thoroughfare – a popular place to enjoy a drink in one of the cafes, and watch the world go by.
The City Walls
Dubrovnik's City walls have featured countless times in the series and are one of the city's most popular and beautiful tourist attractions in their own right. One of the great fortification systems of the middle ages they were declared a UNESCO World Heritage Site in 1979.
Pile Harbour: Bokar Fortress and Fort Lovrijenac
The setting for King's Landing Harbour is visible from Pile Harbour which is just outside the Old Town Walls of Dubrovnik close to Pile Gate. The small fishing harbour is set between Bokar Fortress on the left and Fort Lovrijenac on the right.
Bokar Fortress which was built in the 15th century to protect the city, was prominently featured in Game of Thrones during the epic Battle of the Blackwater. In Season 2 of Game of Thrones, Bokar Fortress served as backdrop when Tyrion Lannister and Lord Varys planned the defence of King's Landing against the invading Stannis Baratheon and his army.
Fort Lovrijenac (also known as the St Lawrence Fortress) is an imposing fortress located outside the western wall of the Old city of Dubrovnik and doubles as the Red Keep in King's Landing. The Fort appears in Season 2 and Season 3 of Game of Thrones, in scenes featuring respectively Joffrey and Ayra Stark.
General info about Dubrovnik
The tourist Office is at Svetog Dominika 7, 20000 Dubrovnik, tel: +385 (0)20 312 011, email: [email protected].
Experience the "Pearl of the Adriatic" from the water, with this snorkeling and kayaking around Dubrovnik tour by Viator.
You can also take a day tour to Montenegro, like this one offered by Viator.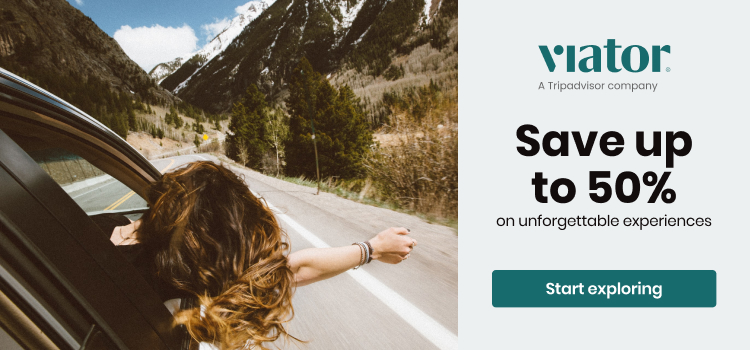 Take a scenic drive on the southern Dalmatian Coast and experience small Adriatic villages and towns, including the UNESCO-listed Kotor, situated in Europe's southernmost fjord. Finish with an optional ferry ride across the Bay of Kotor and then enjoy a final scenic drive on your way back to Dubrovnik.
Murter
Murter is an island in North Dalmatia connected to the mainland by a bridge. The island has 5100 inhabitants. Their main activities are fishing, agriculture and shipbuilding, aside from tourism. Places on the island are Betina, Tisno, Jezera and Murter which is also the biggest and the oldest settlement on the island.
With an indented coastline, Murter has many bays with various beaches. The most famous beaches are on the southern side of the island which is sheltered from the wind.
Slanica is the main island beach located on the southern side of the island, with an animation program. Here, the beach is sandy and rocky, the water is shallow so it is perfecr for children and non-swimmers.
Podvrske is a beach with white sand which gives its shallow water a beautiful light blue color. The beach has a view of the Kornati islands.
Cigrade beach is partly sandy and partly rocky, surrounded by pine woods and several restaurants, to enjoy a nice meal in the shades of the pines.
Since most of the beaches are rocky, don't forget to pack slip on water footwear like these.
(As an Amazon associate, we earn from qualifying purchases at no extra cost to you. We only recommend products we use and trust.)
JOTO Water Shoes for Women Men Kids, Barefoot Quick-Dry Aqua Water Socks Slip-on Swim Beach Shoes for Snorkeling Surfing Kayaking Beach Walking Yoga
For more info or to buy click here
Barerun Barefoot Quick-Dry Water Sports Shoes Aqua Socks for Swim Beach Pool Surf Yoga for Women Men
For more info or to buy click here
SAGUARO Men's Water Shoes Quick Dry Barefoot Women's Sports Aqua Shoes Outdoor Beach Swim Diving Surf Kayak Boating Walking
For more info or to buy click here
Jazina beach is sandy, with shallow water with a camp site. There's a parking area, a restaurant and a store for essentials.
The sandy and pebble beach is surrounded by a concrete promenade. It stretches for about 400 m in length. There are toilets and showers here. Nearby there is also a playground, restaurants and bars.
Croatia menu features fresh grilled fish and vegetables.
What to do on Murter
Aside from enjoying the beaches of the island, you can hike or cycle around the island, try fishing, diving or kayaking. You can also visit nearby places like Zadar, Sibenik, Trogir. Why not enjoy this adventure: Secret Bays of Murter Island by bike offered by Viator?
From Murter we are driving to Plitvice National Park, but there are other beautiful parks that you can visit. Check out this gorgeous Kornati National Park and Natural Telascica Tour offered by Viator.
Murter also offers fresh and delicious seafood. We enjoyed this amazing fresh seafood platter at Ristorante Boskin Skver on Luke 65, Murter Island.

I have to mention that Croatia offers a great variety of baked goods. Do try some of these golden crusty pastries and breads!
The first part of our Croatian trip has been really fun. Read these posts to find out the best tips to visit Plitvice Lakes National Park, and how to make the most out of your visit to Split and Trogir.
We hope you love the products we recommend. Just so you know we may collect a compensation from the affiliate links on this page if you decide to shop from them, at no extra cost to you. Thank you for your support.
Shop Splash Wines' Curated Cases with selections starting at $105