What is the story behind Son-In-Law eggs or kai look keuy?
According to a Thai folk tale, a mother was upset by how her daughter was ill-treated by her husband, so she decided to serve him two crisply deep fried eggs to send a warning to her son-in-law that he needed to improve his behavior or his "pair" would end up next in the deep fryer…
Hacks to make delicious Son-In-Law eggs
Nowadays, this kai look keuy dish is very popular in Thailand and other parts of South East Asia and is a delight to enjoy, and definitely not served as a castration threat!
The crispy hard boiled eggs are topped with a tangy, sweet, savory and sour sauce. The sauce is made with palm sugar, shallots, garlic, tamarind juice and fish sauce.
The rich, caramelized dressing encapsulates the best Thai flavors.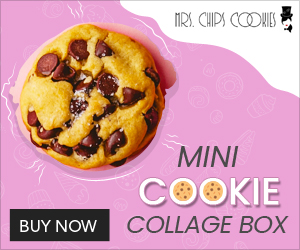 Easiest way to hard boil eggs
Check out this post about the easiest way to hard-boil eggs especially for a crowd…
What is Tamarind Juice?
All the ingredients are available from the regular pantry, with the exception perhaps of tamarind juice and fish sauce.
You can get Tamarind paste or juice from Asian markets or order them online via Amazon. I'm using this Dragonfly Tamarind concentrated juice and . Tamarind juice adds a subtle sour taste to dishes, soups and noodles like Pad Thai. If you have leftover juice, you can refrigerate it for later use.
If you can only get tamarind paste, here's a great tutorial on how to make tamarind juice from the paste by Hot Thai Kitchen.
However, if you can't find any tamarind paste or juice, a popular alternative is to use lime juice (or sometimes rice vinegar) mixed with an equal quantity of light brown sugar as a substitute.
Fish sauce are now widely available in most supermarkets. You can also order online via Amazon. This Red Boat fish sauce is high quality and pure, without preservatives.
How to avoid deep-frying?
A note regarding deep frying – Although the original recipes call for deep frying the eggs, the shallots and garlic chips, you can also opt to shallow fry the eggs in a frying pan with a light coating of oil, and to make the crispy shallots and garlic chips with the microwave. Check the below recipe on how to do it. This would lessen the amount of oil used, and still achieve the crunchy deliciousness.
Son-in-law eggs are very appreciated by my family and friends, and are delicious appetizers for a party or a pot-luck, or as one of the main dinner courses, served with steamed rice.
Son-in-law Eggs
Ingredients
6

hard boiled eggs (duck eggs or chicken eggs)

2

tbsp

finely diced shallots

2

tbsp

finely sliced shallots for crispy shallot chips

6

cloves

finely sliced garlic cloves for crispy garlic chips

4

tbsp

tamarind juice

5 to 6

tbsp

palm sugar

2

tbsp

water

2

tbsp

fish sauce

Dried chili or chili flakes (optional)

1

bunch

Cilantro leaves for garnish

Vegetable oil for deep frying

Steamed Rice for serving (optional)
Instructions
Make the hard boiled eggs, de-shell and let cool completely. Pat dry the eggs.
To make the Sauce
In a small saucepan, heat a little oil, sauté the finely minced shallots till golden. Add the palm sugar, tamarind juice, water and fish sauce. Use a wooden spoon to crush the sugar lumps into smaller pieces and dissolve in the liquid.

Let simmer until the sauce is slightly thickened, around 3 to 5 minutes. The sauce should be thick and smooth, brownish in color, and the consistency of maple syrup.
To make the crispy shallots
After thinly slicing the shallots, put them on a microwave-safe plate, use a kitchen paper towel to gently pat them to remove any moisture. Toss the shallots in a little oil (about 2 tablespoons) and lay the shallots in a single layer. Microwave on high for 1 minute. Toss the shallots and microwave for another minute. If necessary add microwave cooking time by increment of 30 seconds till golden brown.

Drain the shallots on a plate lined with a kitchen paper towel, to remove excess oil. The shallots will turn crispy when cool and keep for 3 days.
To make the crispy garlic
Repeat the same process as for the shallots with the finely minced garlic.
To fry the eggs
Deep Fry method: In a pot or wok, heat enough oil so the eggs are half submerged to reach 375 to 400F (190 to 200C). Make sure the hard boiled eggs are thoroughly dry to prevent the oil from splattering. Add the eggs and deep fry till golden brown (about 2 to 3 minutes). Cut the eggs in half.

Shallow Fry method: Heat a large frying pan, add oil to coat. Pan fry the eggs and roll them around for an all-over golden color (for about 5-8 minutes). The eggs will be slightly crunchy on the outside, not be as crispy as deep-frying but still delicious. Cut the eggs in half.
To serve
Display the eggs on a serving plate, cut side up. Warm up the sauce and spoon over each egg. Sprinkle the crispy shallots, garlic chips and coriander (and dry chili flakes if used) over the eggs. Serve right away.

As a main course dish, serve with steamed rice.
We hope you love the products we recommend. Just so you know we may collect a compensation from the affiliate links on this page if you decide to shop from them, at no extra cost to you. Thank you for your support.